Finally, by popular demand!
We're offering a Spring workshop where you will learn the ins and outs about getting your garden established,because we want you to not only dig your garden after the workshop, but to dig your garden all summer long!
Year after year, garden enthusiasts have purchased their garden starts from us each Spring, because they claim our plants nearly always out performed those from the big box stores.
Why do garden enthusiasts purchase starts from us each season?
We've been farming for over 20 years, and during this timewe have selected cultivars that are well adapted to our region.  That means your garden will have the most reliable peppers, tomatoes, squash, eggplant one can expect in our mountain climate.
After all, the big box stores don't grow their plants out to when they are fruiting or flowering, so they don't have the records to back up their productivity.
A great gift for your partner or mother!
This workshop is the Saturday before Mothers day, and if you register for 2 people, while you will receive one bundle of the garden starts, the second person gets a discount.This is PERFECT for folks sharing a garden.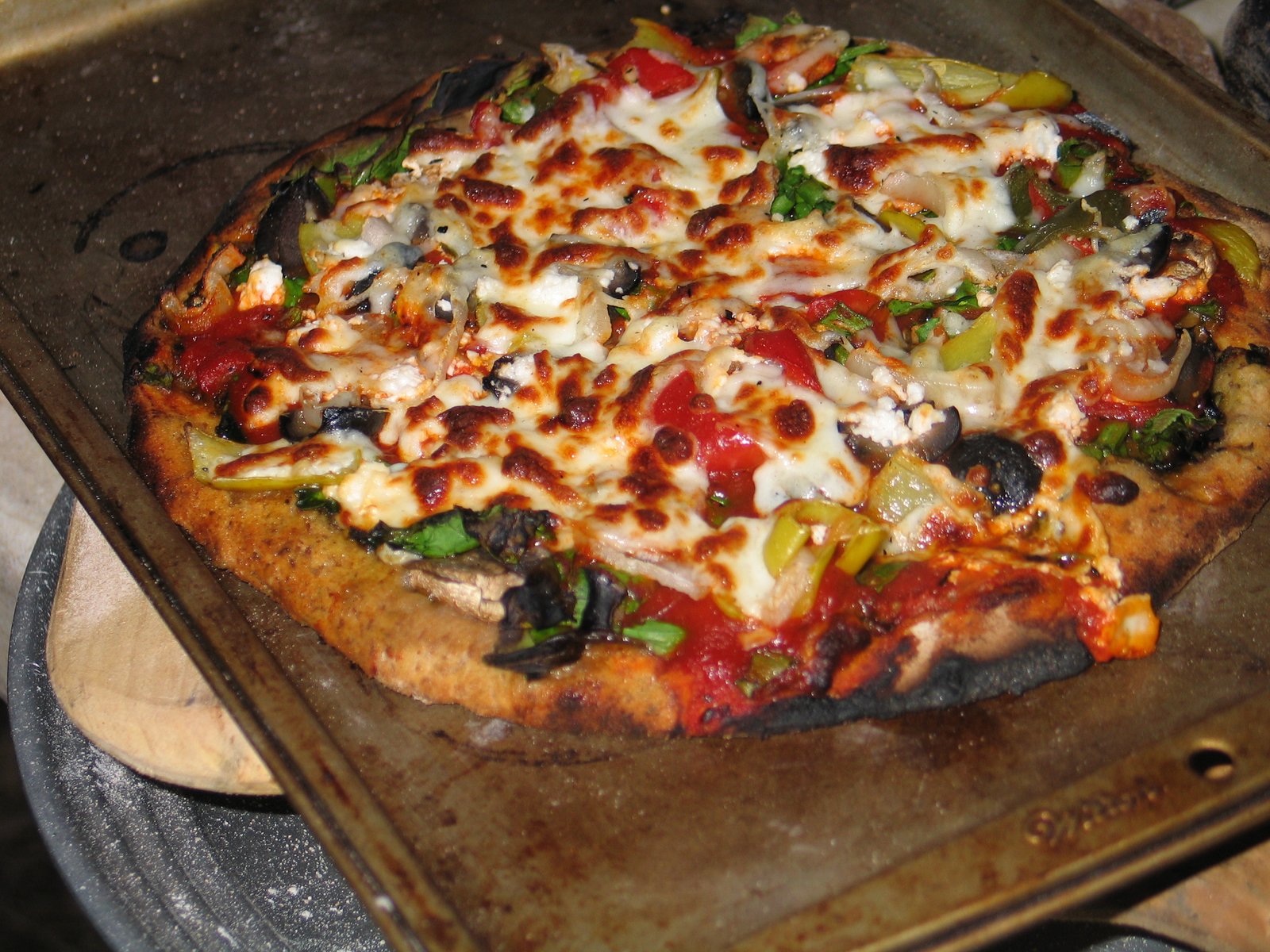 Lunch is included!
Included with your registration fee, is lunch featuring our famous wood fired pizza using toppings grown and raised at the farm!Just a taste of what you can expect from your garden throughout the summer and into fall!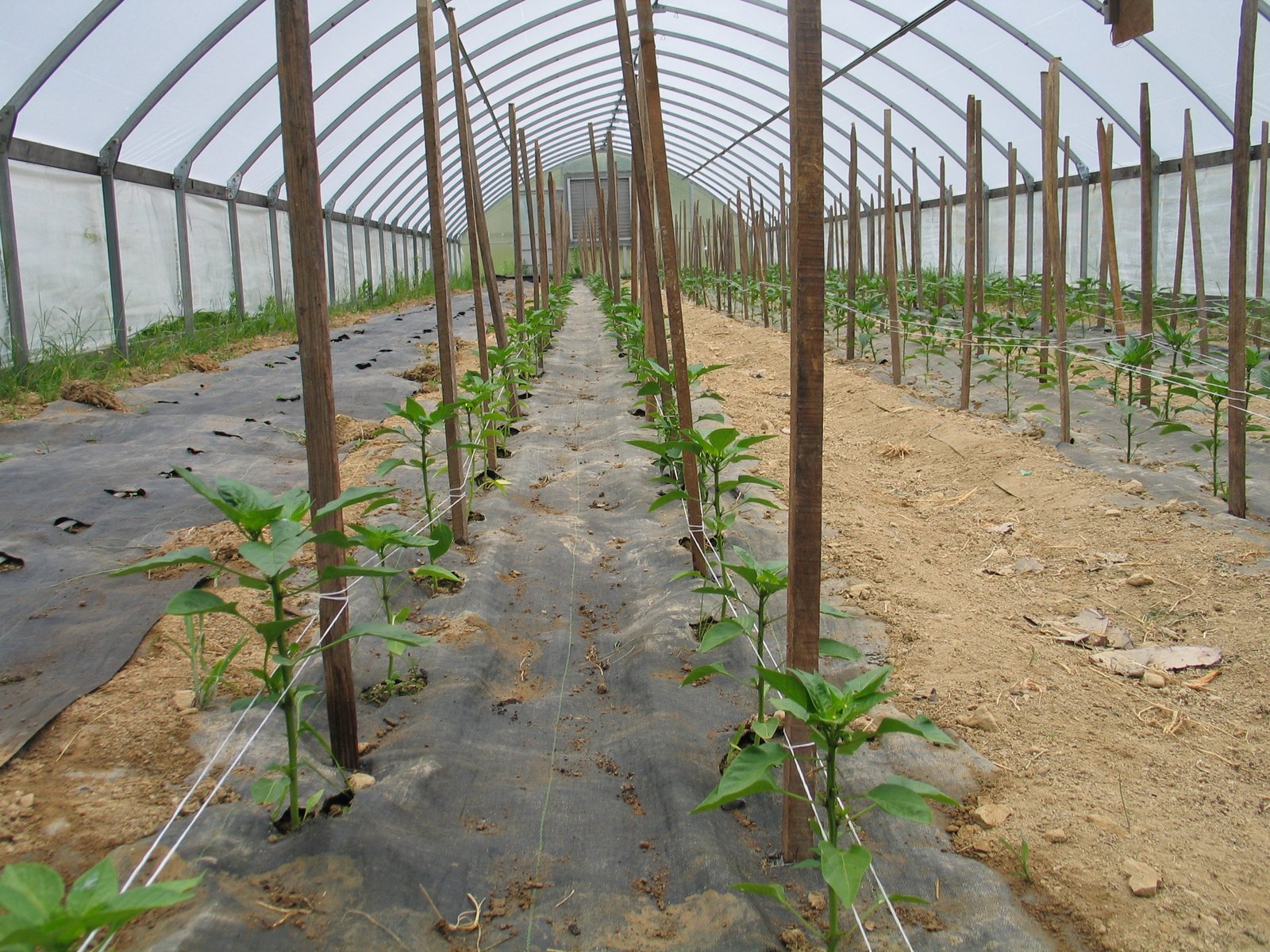 INCLUDED IN THE WORKSHOPIS A FREE FARM TOUR!
Above are peppers that are in the first stage of being trellised.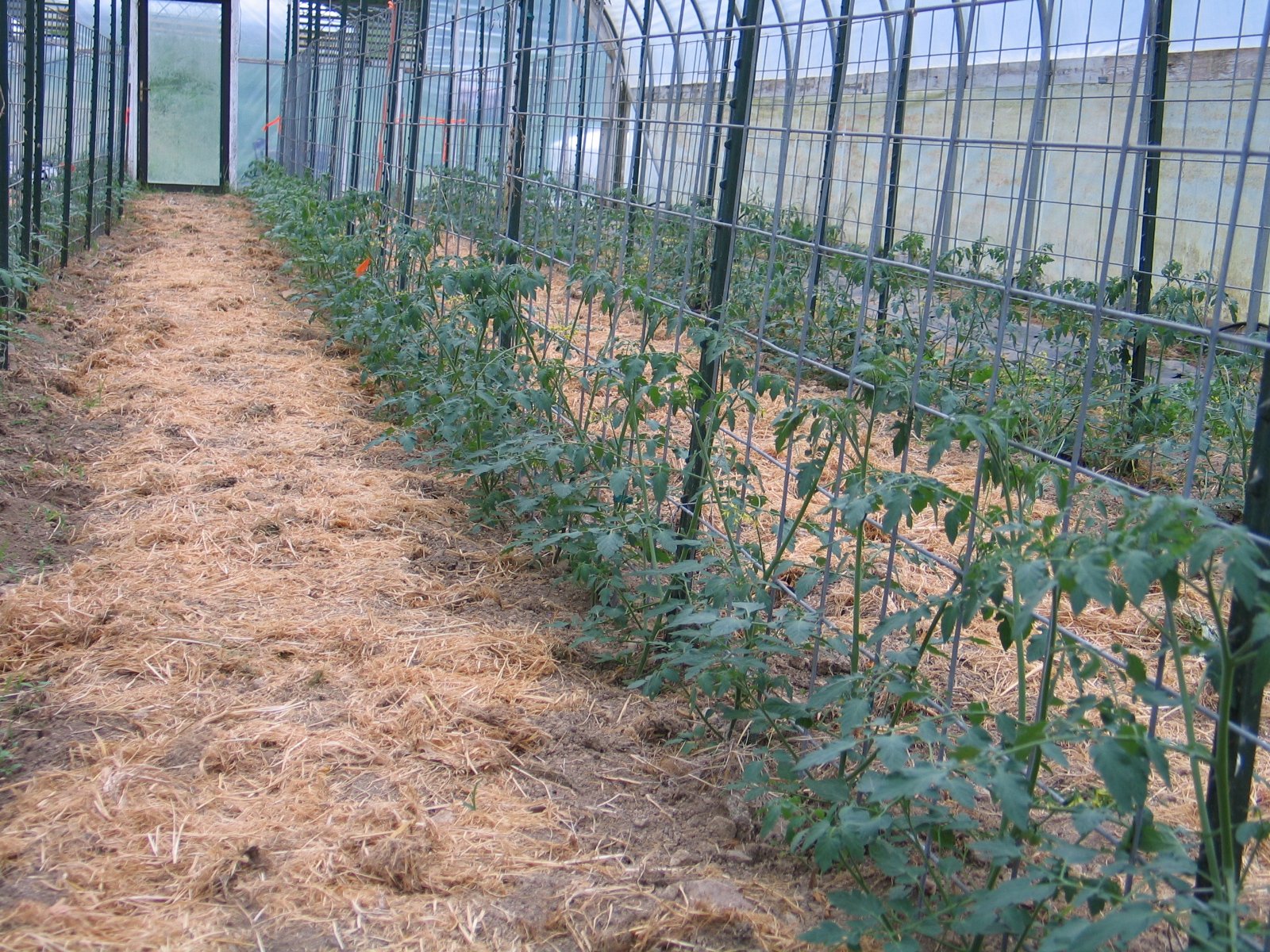 Our Tomato Trellis System
Many of the techniques used on our small market farm can easily be adapted to a small gardening system.
Why attend our gardening class?
In this workshop, we will show you about starting your garden plants from seeds, how to prepare your garden soil for growing tasty vegetables and beautiful flowers, designing your garden so your space is as productive as possible, using your vertical space with easy trellising techniques, weed and pest control.With the added benefit of having fun hanging out with like minded gardeners from our community (the other attendees) sharing tips and tricks for getting the most from your vegetable garden!
What can I expect to take home?
Included with your registration fee are the following plants. However, you will have the option to mix and match based on your taste preferencesbecause we have a good selection of plants to choose from!
4 Basil Plants: The genovese type for pesto.Or you may choose from 8 other flavors including Thai and Lemon!
4 Tomato Plants: Either Slicing, Cherry or Paste. Hybrids that have been selected for their adaptation to our region or Heirlooms.You get to chose!
4 Pepper Plants: A blend of sweet and hot peppers. 
2 EggplantPlants: Choose from Asian, Globe, or the miniature.
8 Annual Flower Plants: To attract your beneficials.
2 Summer Squash Plant:1 Zephyr and 1 Zucchini.
4 Swiss Chard Plants: Such a wonderful pizza topping!
2 Parsley Plants: Choose either Italian Large Leaf or Curly Leaf.