Our Apprenticeship Program
We're in our twentieth year of operating this farm,and have been offering apprenticeship positions for over 15 years, so have acquired experience in teaching the craft of farming over those years.
Throughout the season we have mini workshops based on topics that you hope to learn more in depth than what is gained from working along side us in the field.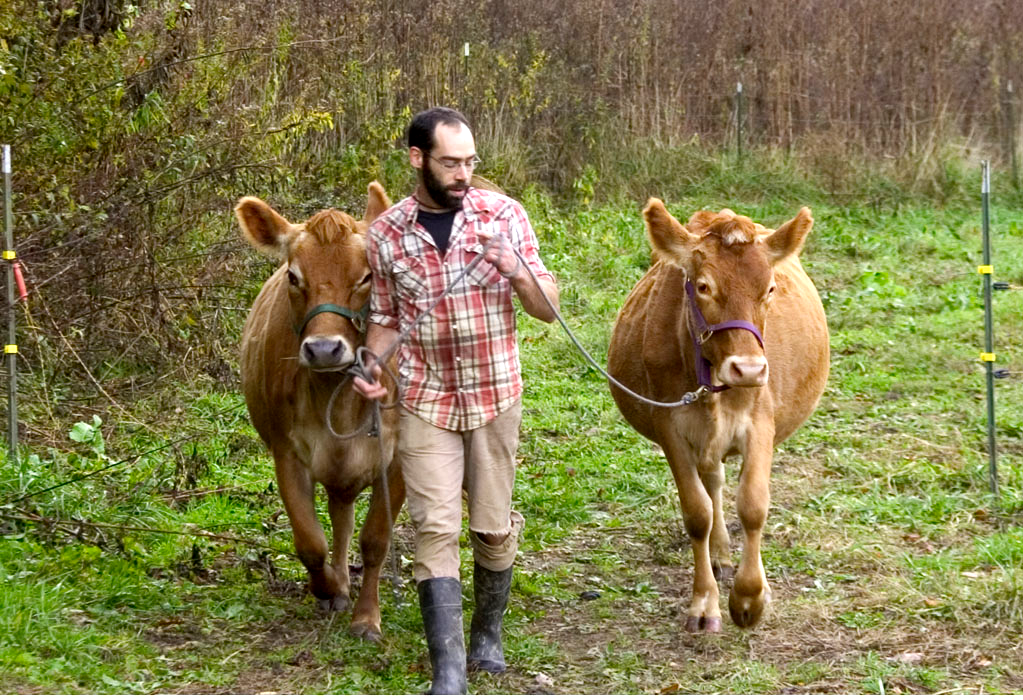 Sylvest Walking the Cows to their Pasture
During his apprenticeship, he learned all about keeping a family dairy cow from rotational pastures, daily milking, to cheesemaking.
Our apprenticeship at a glance
WIth our apprenticeship, we expect hard work, with little monetary reward, but a great satisfaction in working outdoors and living off the land.You will learn by working alongside us, listening, observing and asking questions.
We offer two consecutive days off each week and housing is provided in a fully furnished camper. It would be be like tiny house living for the season!