Mountain Harvest Organics is a paradise for nature seekers and foodies alike. During your visit, you might just find yourself wondering through the organic gardens, maybe even helping harvest seasonable produce for healthy and incredibly fresh meals, or perhaps you'll have fun visiting with the farm animals. Often guests are seduced into the forest because of their love of nature, hiking the trails surrounding the farm, or rafting down the wild rivers in the area. We're fairly certain you'll be like Mountain Harvest Organics out of town guests, whom nearly always make a day trip to the famous Max Patch bald for a hike along the Appalachian Trail.  The possibilities are endless for an adventurous vacation with us.
This accommodation includes a fully furnished kitchen Whether it is a simple meal you have in mind, or just to heat up something that you've brought with you, this kitchen comes furnished with a cast iron skillet and plenty of pots and pans just in case you plan on doing some cooking while you vacation with us. The dining table comfortably seats 4.

The Dining Table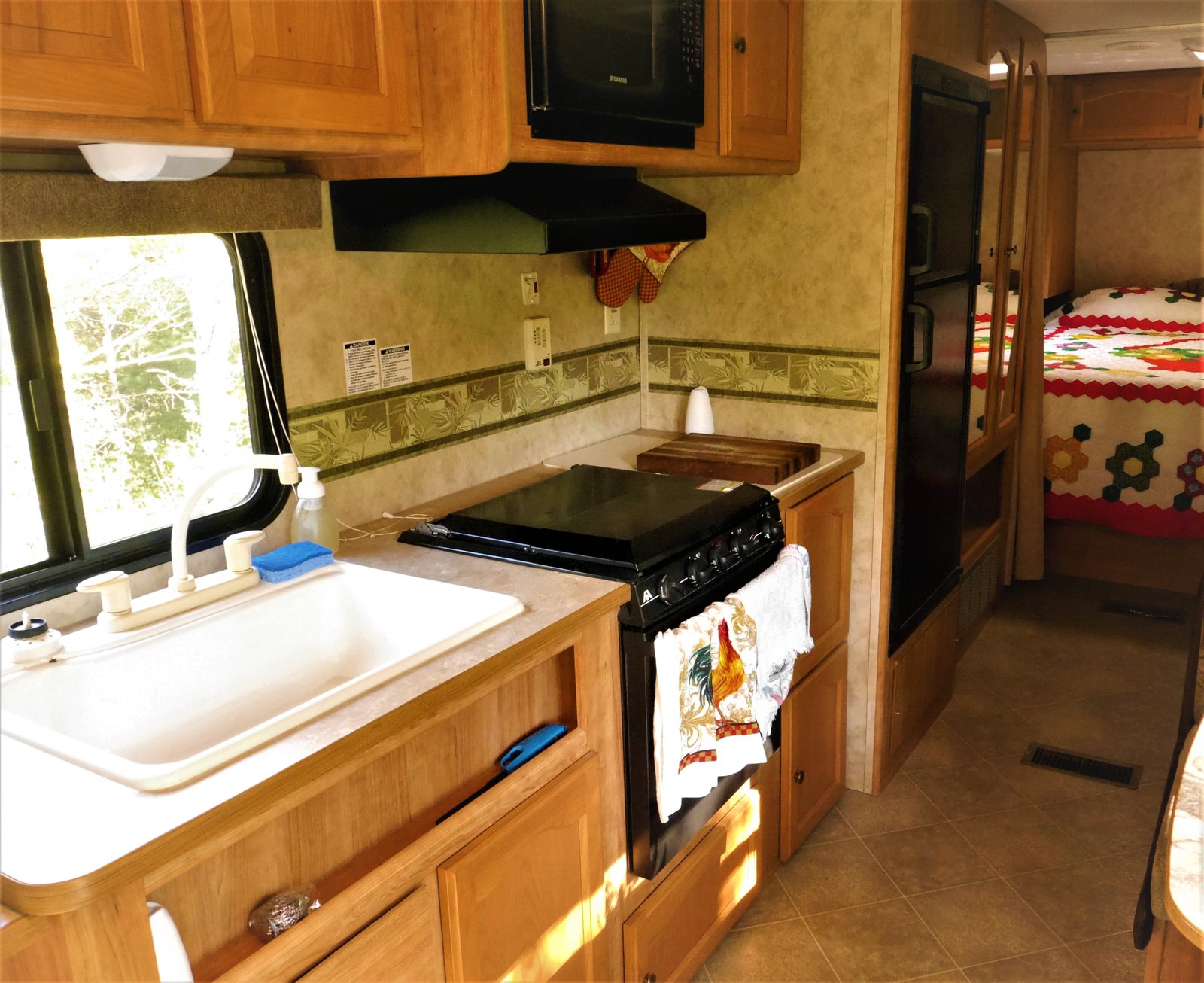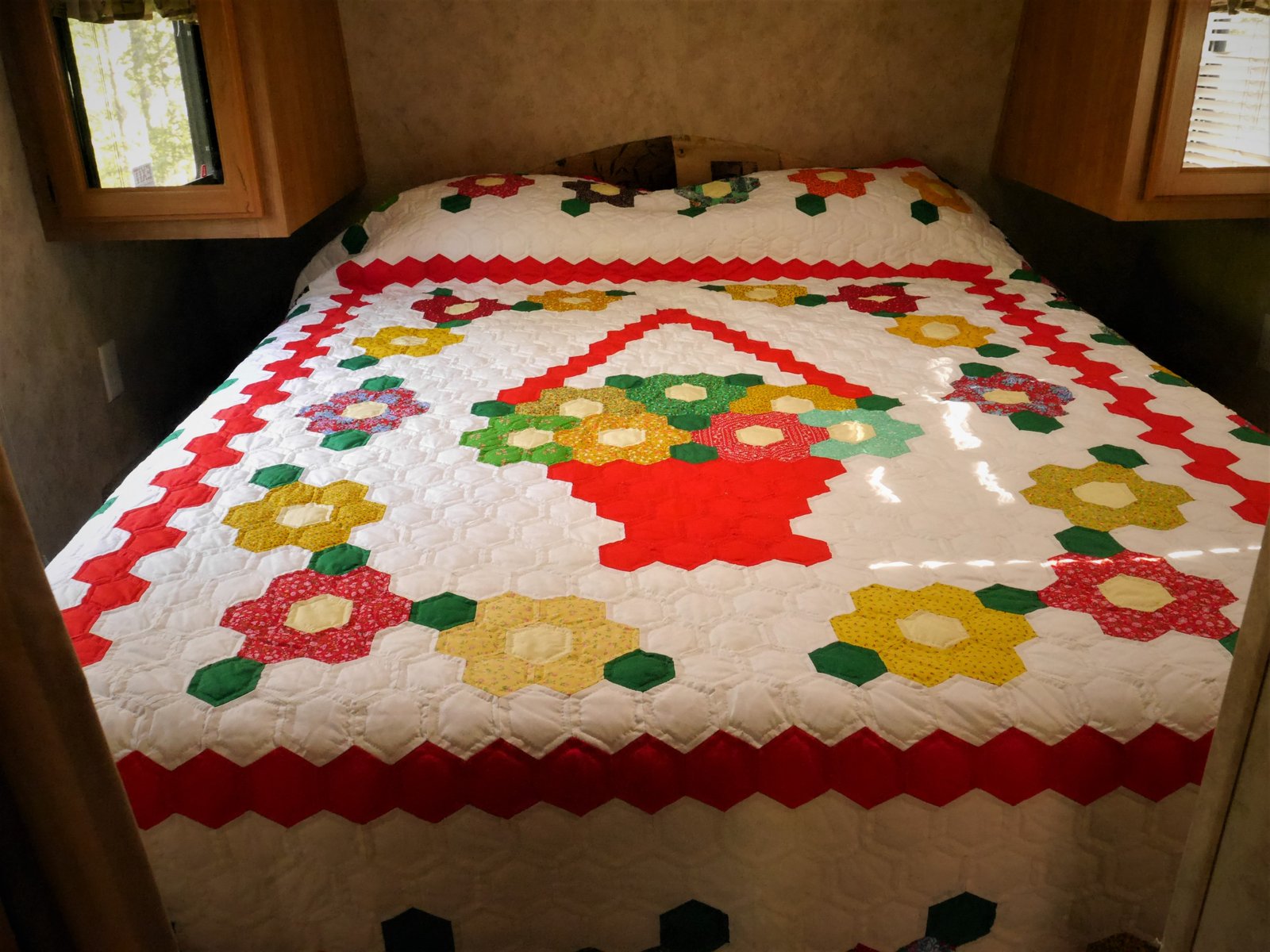 Short Queen Bed
Includes linens and towels.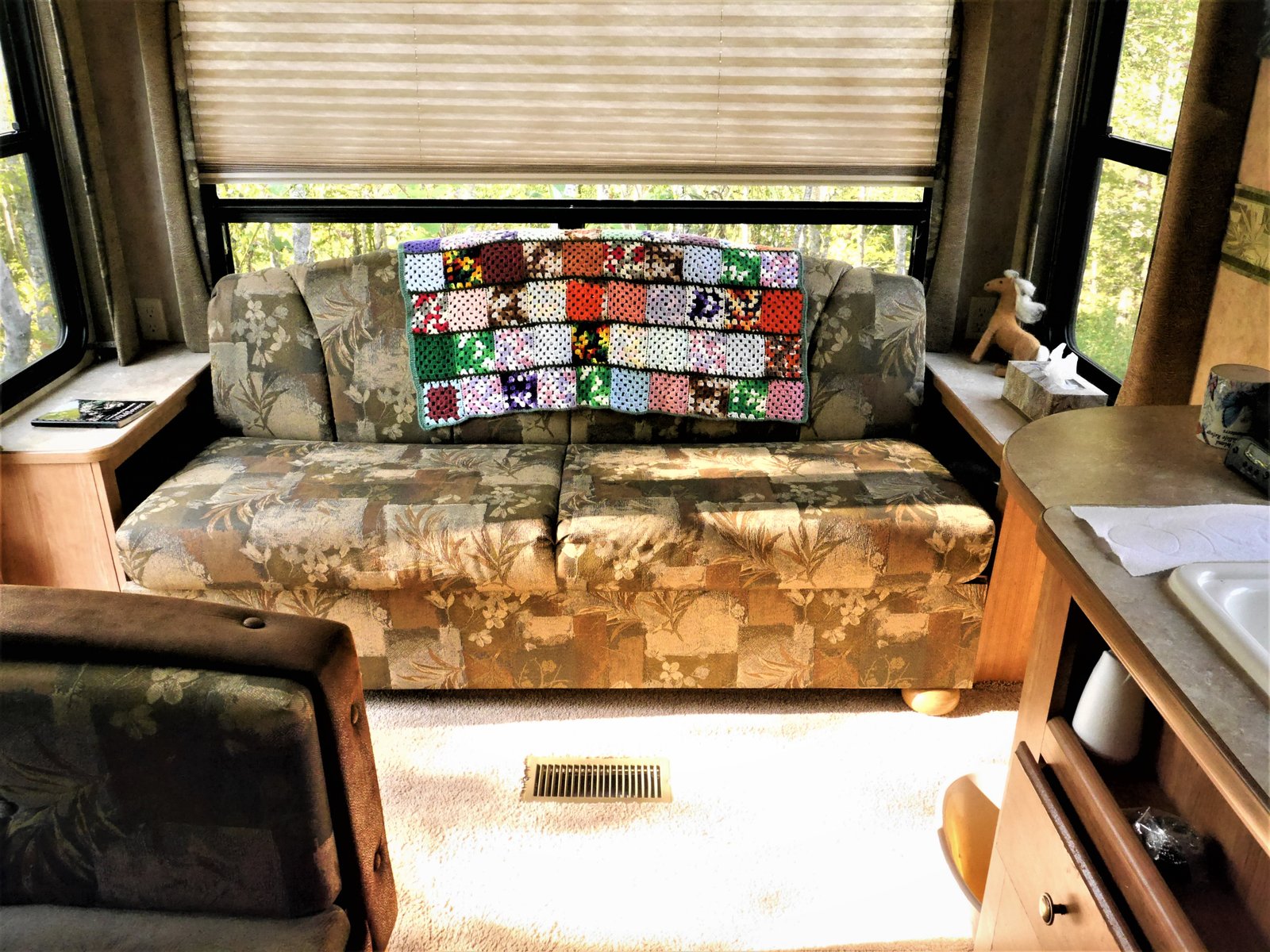 Comfortable Lounging
This couch can be made into a bed if you are reserving this camper for 4 guests. Otherwise, what a great place to relax after a hike in the woods or walking through the farm fields.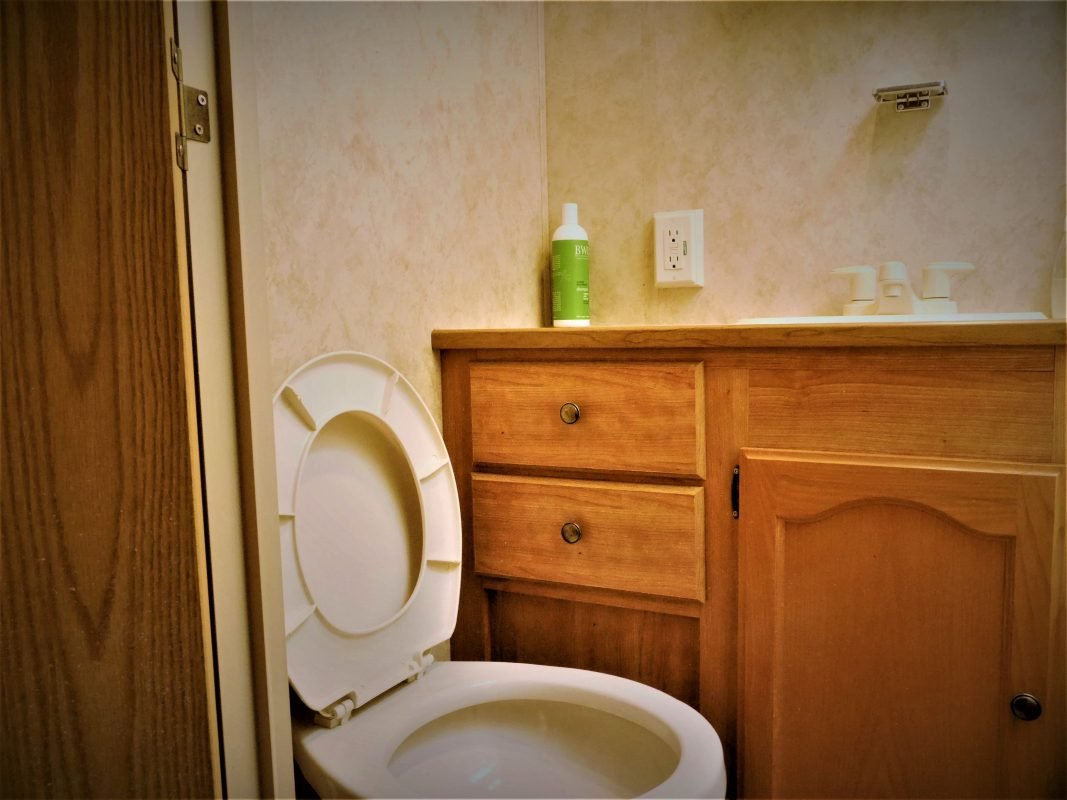 No Outhouse for your stay!
The bathroom is spacious with a flush toilet for the ultimate comfort during your stay!Included are clean linens, soap and shampoo.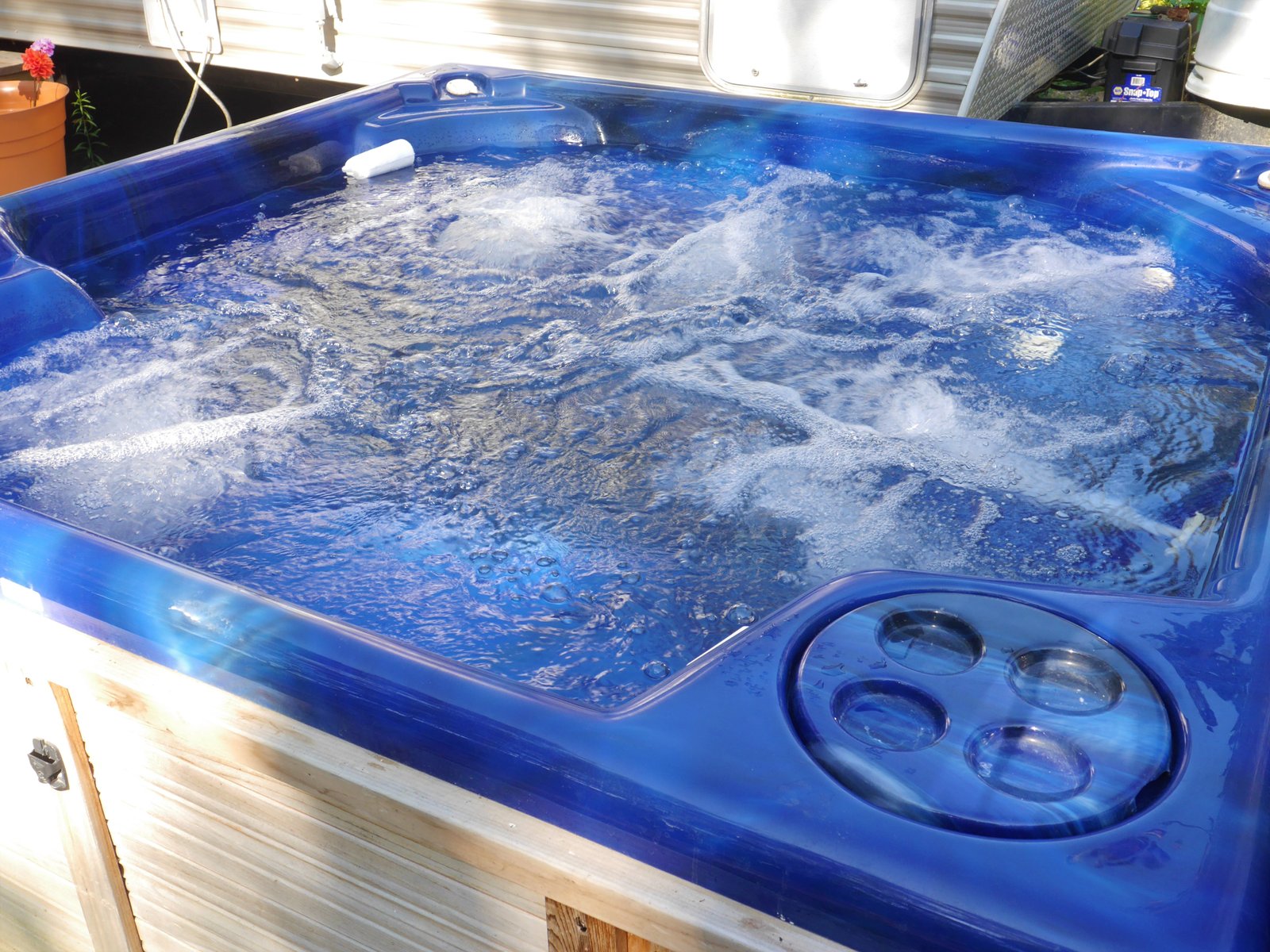 .
This fully furnished camper is located on a private setting with an outdoor hot tub and beautiful views of Bluff Mountain. This lodging includes a fully equipped kitchen with a dining area, a couch for lounging on in inclement weather, a short queen bed with a deluxe firm mattress, heat and air conditioning, and a bathroom with flush toilets and running water for hot showers!  In addition, the site has an outdoor grill, table, chairs and a fire pit with complementary firewood. Feel free to read more details about this accommodation before booking your stay with us!
$

125.00